Boomers 2022 Schedule Announced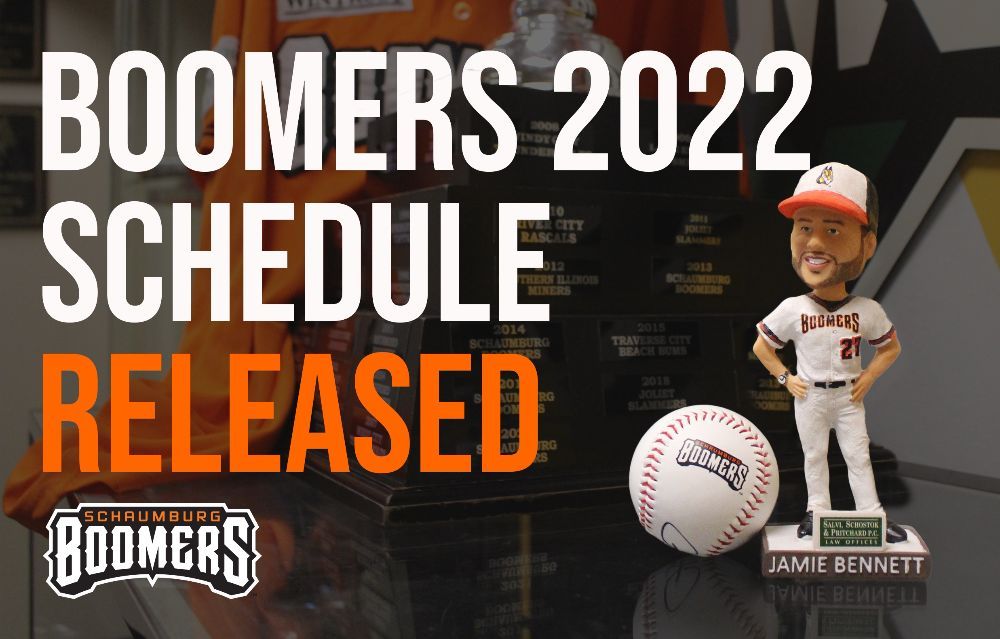 SCHAUMBURG, Ill. — The Schaumburg Boomers are excited to announce the 2022 Frontier League schedule, including game times for all 51 home games at Wintrust Field.
"We can't wait to begin our Frontier League title defense at Wintrust Field next season!" said Vice President & General Manager Michael Larson.
Opening Day will be Friday, May 20 vs. the Trois-Rieviere Aigles and will feature Post-Game Fireworks as well as Replica Championship Ring Giveaway to the first 1,000 fans.
The Boomers schedule includes a total of 19 fireworks shows, including the annual Independence Day celebration (July 1,3,4). Other schedule highlights include games on Memorial Day Weekend (May 29), Father's Day Weekend (June 17,18).
Additionally, five special weekday day games are scheduled for May 24 (School Day Game), July 13 & 27 (Day Camp Days), July 27 (Business Day Game), and August 10 (Business Day Game).
Standard start times for Tuesday – Friday games is 6:30pm (exceptions: May 24, July 13, July 27 & 28, and August 10), Saturday games at 6:00pm (exception: May 28, July 2), and Sunday games turned to 1pm start times (exceptions: May 29, July 3, August 7 ). All game times are subject to change and gates open one hour prior to game time.
Season ticket packages and group and hospitality offerings for the 2022 season can be purchased by calling (847) 461-3695 or emailing [email protected].