2021 Boomers Schedule Announced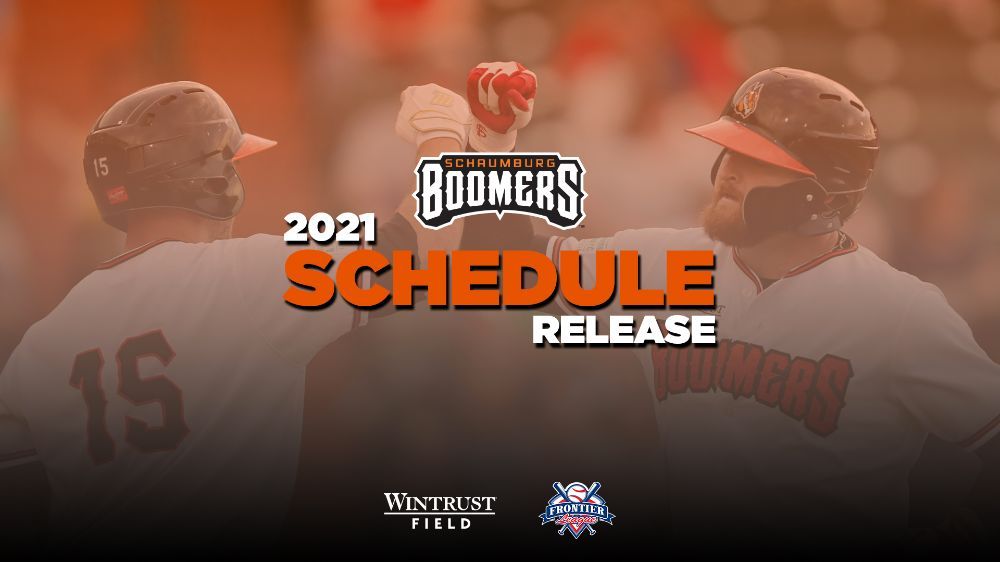 SCHAUMBURG, Ill. — The Schaumburg Boomers are excited to announce the 2021 Frontier League schedule, including game times for all 48 home games at Wintrust Field. 2021 is the first year of the Frontier League being an official MLB Partner League.
The Boomers will work with local health departments to ensure fan safety throughout the season. In addition to planned distancing measures the Schaumburg Boomers are excited to debut an in-seat food & beverage delivery through a user-friendly mobile app.
"We can't wait to safely welcome fans at Wintrust Field this summer and to have Boomers baseball back!" said Boomers Vice President & General Manager Michael Larson.
New ticket packages for 2021 include all-inclusive All You Can Seats behind home plate, the Family and Individual Lawn Passes for the Lawn area.
Opening Day will be Thursday, May 27 at 6:30pm against the Evansville Otters featuring post-game fireworks. The opening homestand will feature two games with the Otters and three versus the Gateway Grizzlies.
"We are very excited for the prospect of baseball to be returning to Wintrust Field this summer," said Village of Schaumburg Mayor Tom Dailly. "Go Boomers!"
The Boomers schedule includes a total of 17 fireworks shows, including the annual Independence Day celebration (July 2-4). Other schedule highlights include games on Memorial Day (May 31), Father's Day (June 20), and Labor Day (September 6). Additionally, four special 12:05pm games are scheduled for June 10, July 21, July 22, and August 19.
Standard start times for Tuesday – Friday games is 6:30pm (exceptions: June 10, July 21, July 22, and August 19), Saturday games at 6:00pm (exception: May 29), and Sunday games at 6:00pm (exceptions: June 20 and July 25). All game times are subject to change and gates open one hour prior to game time.
Season ticket packages and group and hospitality offerings for the 2021 season can be purchased by calling (847) 461-3695 or emailing [email protected].